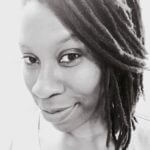 I wasn't going to share this – I just felt the need to be still and not say anything at all. And so, for a moment, I did. But in that stillness, poetry came, and I decided that sharing the reality of vulnerable moments like these gives others permission to do the same. The poem is called, "See Myself" and I'll share it with you in the 3 min video below- then we'll get to the scripture challenge.
If you're new here I'm glad you came. We have these challenges on the last week of the month so we can focus on spiritual growth as a community while developing our own personal relationship with Yah. Subscribe so that we can stay connected.
This scripture challenge is focused on Colossians 1:17. Watch the video below and leave a comment here on the blog if you're in on the challenge!
"He is before all things and in Him all things are held together. "

Colossians 1:17
7 day Scripture Challenge.
Take 5 mins every morning to repeat Colossians 1:17 to yourself.
Say it out loud and memorize the words.
Internalize the words.
Take your time and let the words run deep.
Allow the Word of Yahuah to come inside of you and overflow to the rest of your life.
You will have more peace of mind, more calmness and assurance…
You will create space to hear the truth in your life.
You will continue to make the choice to but Yahuah before all things, and not man.
Want a little extra challenge?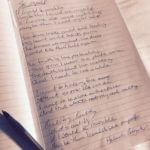 Take an extra 5 min after meditating on the word of Yah to journal all the thoughts that come to your mind. Write out your frustrations, your fears, your conflicts, your reality, your pain, your peace. Be real with yourself. Yahuah wants to show you some things about yourself.
Journaling can be so healing. Try to block out all the opinions of others and just write out what Yahuah is showing you about yourself. I'll be doing this extra part of the challenge too. Let's remember there is healing in His wings (Malachi 4:2)
If you're in on the challenge leave a comment below and say "I'm in!" You can also feel free to share your personal thoughts regarding the poem I wrote called "See Myself" -especially if any part of it relates to your life. I look forward to connecting with you down in the comments below.
Peace & Love,
-Hadarah BatYah