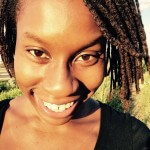 Hey it's me, Hadarah.
Every so often I get emails from kindhearted people who want to give love gifts. You've been asking me how you can help with this music and ministry work. If you are one of those people, thank you for asking how you can help! This page is for you.
Financial gifts that you send will be used to continue spreading truth through music and motivation at setapartheart.com. I currently do not have my own professional recording equipment, so I do have to pay for the studio time I use, and expenses can rack up VERY quickly. There are also costs involved in simply keeping this site up and running as well. And although I do enjoy it, it takes a significant amount of my time to create music, record videos, and edit them so that you can have quality content on a regular basis.
So I thank you in advance for your gifts of love and support for the music and motivation you receive at Set Apart Heart. The fact that you've asked me how you can give outside of simply purchasing my music on iTunes TRULY speaks volumes. You are welcome to make a donation through the paypal button below. Thank you so much. May Yahuah be with you and yours always.
PS. If you're having trouble using the button above, use this link for paypal instead, or send me a message from the contact page with your questions so that I can help you out. And if for some reason you're not already one of my subscribers, enter your name and email below so that we can stay connected.