So. I have some good news for you. I don't wanna spoil the surprise. Watch the 3 min video below so you don't miss out on what's happening next.
I am the vine, you are the branches: He that abides in me, and I in him, the same brings forth much fruit: for without me you can do nothing

John 15:5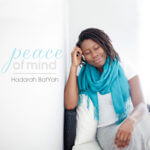 So it's coming. "Peace of Mind" a full album with 10 originals to help you grow on your spiritual journey. A lot of heart and soul went into creating this, and I can hardly wait for you to experience it, and to hear back from you about the impact that it will have in your life.  "Peace of Mind" will be ready for you after Shabbat on December 31st at 8pm right here at setapartheart.com
I pray this message finds you well and in good spirits! May you have peace and joy in your heart today, and may you find that sweet special rest that only Yahuah Most High can give.
Leave a comment below if you have a praise or a prayer request on your heart. It's always great to hear from you. See you in the comments and we'll connect again real soon for the scripture challenge on the last sunday of this month.
(Big Hugs)
-Hadarah BatYah