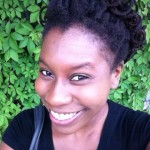 Hi, it's me, Hadarah. The best way to reach me is via email. If you have a question for me, or some thoughts you'd like to share directly, feel free to shoot me a message using the contact form on this page. I usually respond within 24-48hrs. I've also started an FAQ section below with frequently asked questions. Check it out before you write me, your answer could be there too!
Thanks for reaching out, I appreciate your support, and we'll talk again real soon.
-Hadarah BatYah.
FAQ: FREQUENTLY ASKED QUESTIONS
Hadarah, Do you have a CD??
When I was a Christian Recording Artist I did record a couple of CD's. I'm no longer promoting the sale of those albums, but if you really want them, you can still look for music by "Rochelle Hanson" and you'll find that it's still available on iTunes and other online stores.
Where can I get your music??
All the music that I've currently released since beginning The Set Apart Heart Blog is available right here at setapartheart.com for you. Visit the "Get Music" page and you'll find links the the music on iTunes, and Amazon, and truthfully you can find my music in pretty much every store where music is sold online. Just search for "Hadarah BatYah" on your favourite music platform and you'll probably find it! ENJOY.
How can I get a physical copy of Yahuah Acoustics Vol.1??
Because of the high costs involved with printing physical CD's, they will not be made available at this time. Please feel free to download your digital music and burn a physical copy for yourself if you like 😉
If you have any questions that have not been answered here, please feel free to write me a message in the contact fields above.  Wanna get a free download of one of my songs? Put your name and email in the subscription box below and click sign up! Thanks so much for reaching out. Talk soon.