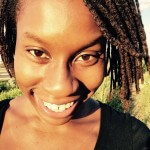 Hi there -it's me, Hadarah. I have some resources for you about the name of Yahuah. You're going to see links to three videos below.
Do you remember several months ago when I shared my testimony in a blog post entitled, "Why do we call on The Name?" Since sharing that post, I've gotten a lot of follow up questions sent to my email inbox about the name of Yahuah.
People often ask me, How come you feel so sure about the name of Yahuah? How do you know it's not Yahweh, Jehovah, or one of the other names that people say? I'll start by saying this. There is a lot of confusion out there. There is also a lot of tradition that can often get in the way of the truth. I always say -I'm not a teacher, but if I know that something is true, I'm happy to share why I believe it. So I'll share some resources with you below on why I choose to believe our Heavenly Father's name is Yahuah.
Disclaimer: This is not an attack on any one group or individual. We are all seeking to get to the same place. The Truth. This blog post is simply a way for me to share with people who are curious about why I believe the Father's name is Yahuah. I hope it helps those who are seeking to know.
OK here are the three videos you can use as a resource.
The first video is from one of my Hebrew teachers Medadyahu from Living Branch Hebrew Assembly. 18-20 mins into the video you'll see some great resources as he compares pronunciations of the letters in Yahuah's name inside of the concordance with other words that have the same letters. I hope this helps you on your journey! He mentions several sources. It's 30 min long. Here's video 1.
The second vid is from Lew White from Torah Institute. He goes into the ancient Hebrew and where letters like W came from in English too. This is actually a vid that I saw early on in my journey and it was so simple that it convinced me the most out of all the videos that I had seen at that time. This video is about 10 min long. Enjoy watching Video 2.
And finally, here is a very long video from my Hebrew teacher Lamadyahu from The Path to Yahuah. If you have time and wanna go real deep cause you have more questions, this video is very extensive and goes over many more details that the other two videos do not. Here's the link to video 3.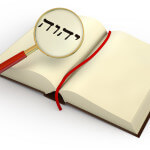 I pray these videos will be a spring board for you on your spiritual journey. I pray that you will use them to do more research and to continue to seek after the truth. If you had already seen these videos – remember to share this post with a friend. There are so many people who still don't know the truth.
To wrap things up I'll share one of my fave texts with you from Micah 4:5. You're most welcome to share your comments and feedback, or more scriptures to encourage others below. And if you missed the music from my last blog post click here to enjoy it now, or enjoy it again. Praise be to Yahuah. Let's all keep looking up!!
"For all the peoples walk, each one in the name of his mighty one, but We walk in The Name of Yahuah our Elohim forever and ever." Micah 4:5